Octavio Halliwell

Species

Human

Birthday

August 20

Age

28

Gender

Male

Eyes

Brown

Hair

Black(shaved)

Occupation

Husband, Father, Ox Guardian

Known Abilities

Super Strength

Marital Status

Married

Family Members

Miranda Halliwell and Vladimir Gonzalez(parents); Marcus, Terrence, and Drake Halliwell(brothers); Teresa Martinez(sister-in-law); Amanda Halliwell(daughter); Sinclaire Roman(wife)
Octavio Halliwell
is a mortal who has Wiccan, Guardian, and Phoenix powers. He is the eldest son of Miranda Halliwell and Vladimir Gonzalez and eldest brother to Marcus, Terrence, and Drake Halliwell. He is the husband of Sinclaire Roman and father of Amanda Halliwell. He is the currecnt Ox Guardian. He is one of the main protagonists of the
Guardians
series.
Appearance
Edit
Octavio is an average adult, around his late-20s, has a wife and daughter, and wears glasses like his two younger brothers Marcus and Drake. He is fairly tall and, unlike his younger brothers, is lean-built with a fairly light brown skin and brown eyes. He is mostly recognized by his shaved head and tattoos of his wife and daughter's names. Since becoming a Guardian he spends more time with his family, protecting them from any harm that comes their way, and more responsible in his actions. In his Guardian form he is about the same height and build, he also has his hair, fully grown (since his Guardian form makes him appear as he was when he was fifteen, like Drake), and he loses his glasses. He wears a light blue shirt with a dark blue vest over it, matching blue pants, and purple shoes. Since his weapons are a pair of trench knives he doesn't wear a sash.
Personality
Edit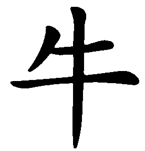 Octavio was born on August 20th to Miranda Halliwell and Vladimir Gonzalez, 28 years before becoming a Guardian. His younger brothers, Marcus, Terrence, and Drake, were born several years after. Like his brothers and cousins, Octavio became a Guardian a week after Drake's 15th birthday.
Guardians
Edit
Powers, Abilities and Paraphernalia
Edit
Telekinesis - the ability to move things with the power of one's mind alone.
Super Strength - the power of having magically augmented physical strength and stamina, therefore being stronger and tougher and can do physically things longer without fatigue that are humanly impossible.
Vast Aura
Expert Hand-to-Hand Combatant
Advanced Growth Rate
Keen Intellect
Iron Horn Trench Knives
Edit
Aura Mirror
Edit
Guardian Magic
Channeling
Affiliation
Edit
Conception
Edit
Octavio's trench knives were inspired by Naruto character Asuma Sarutobi. His guardian power of super strength was inspired by the Ox talisman in Jackie Chan Adventures. His inactive gauntlet and armor design were based on the Witchblade franchise.
| | | |
| --- | --- | --- |
| Preceded by: | Ox Guardian: | Succeeded by: |
| Matthew | Octavio Halliwell | none |