Raymond Halliwell

Species

Human

Birthday

June 13

Age

22

Gender

Male

Eyes

Brown

Hair

Black

Occupation

Rat Guardian

Known Abilities

Animation

Marital Status

Relationship

Family Members

Penelope Halliwell and Ramon Negrete(parents); David Garcia(stepfather); Samuel, Derek, and Prue Halliwell(brothers and sister); Oscar, Nicolas, and Lillian Halliwell(nephews and niece); Michelle Hernandez(sister-in-law)
Raymond Halliwell
is a mortal who has Wiccan, Guardian, and Phoenix powers. He is the second of Penelope Halliwell and Ramon Negrete. He is the younger brother to Samuel Halliwell and older brother to Derek and Prue Halliwell. He is the current Rat Guardian. He is one of the main protagonists of the
Guardians
series.
Appearance
Edit
Personality
Edit
Raymond was born on June 13th to Penelope Halliwell and Ramon Negrete, 22 years before becoming a Guardian. His older brother, Samuel, was born several years earlier while his younger brother and sister were born several years later. Like his siblings and cousins, Raymond became a Guardian a week after Drake's 15th birthday.
Powers, Abilities and Paraphernalia
Edit
Molecular immobilization
-
(simply referred to as Freezing)
, is the magical ability to slow down the molecules of an object to the point where they stop moving completely, therefore 'freezing' the object.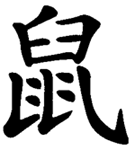 Animation - the ability to give life to, or bring to life, organic and non-organic objects, beings, and matter.
Conjuring - the ability to instantly create matter from nothing.
Vast Aura
Expert Hand-to-Hand Combatant
Projectile Weapons Expert
Advanced Growth Rate
Keen Intellect
Multi Blade Scroll
Edit
Aura Channeling

Weapons Summoning/Conjuring
Aura Mirror
Edit
Guardian Magic
Channeling
Affiliation
Edit
Conception
Edit
Raymond's choice of weapon was inspired by the Naruto character Ten Ten. Raymond's power of animation was inspired by the Rat talisman from the Jackie Chan Adventures series. The design for Raymond's inactive guantlet and armor fom were based on the Witchblade franchise.
| | | |
| --- | --- | --- |
| Preceded by: | Rat Guardian: | Succeeded by: |
| Adrian | Raymond Halliwell | none |